Horse Boarding
Horse Boarding Fee per Month
$600
Our facility has year-round green turn out pasture and a riding trail on the property, with access to Traylor Ranch Nature Reserve's equestrian trails just across the way.
---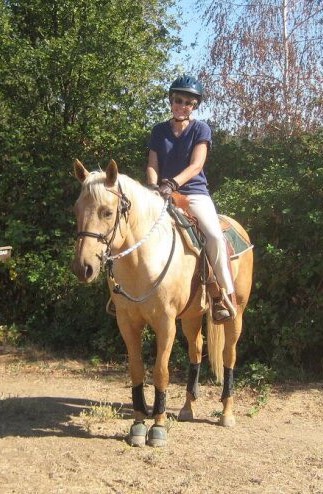 ★★★★★ — "I call it my 'happy place'"
Leslie and Halo
"I have been boarding with Ride to Walk for 9 years. I had boarded at several different facilities before Ride To Walk, and by far, this is the safest one.
A family friendly setting with beautiful surroundings with room to develop a relationship and bond with your horse.
 I call it my 'happy place'."
— Leslie Accurso