Boarding & Storage
Horse Boarding Fees per Month
48′ X 48′ paddock with 12′ X 12′ shelter — $390
48′ X 96′ paddock with 12′ X 12′ shelter — $415
Boat and RV Storage
Please call the Ranch office at (916) 434-0693 for current storage fees.
Reviews from our Boarders
★★★★★ — "It allows him to 'just be a horse'"
Debbie and Fred
"It allows him to 'just be a horse' and enjoy being outside and socializing with other horses. I love that I can ride outside on the property and trails all year-round.
I love boarding at Ride to Walk because I know my horse is getting the utmost care, his paddock is kept clean, the horses are fed quality feed, and the staff keeps a close eye on my horse."
— Debbie Johnson

---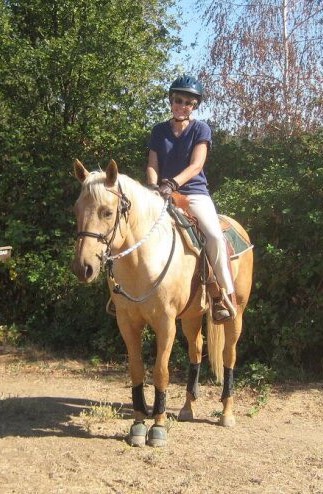 ★★★★★ — "I call it my 'happy place'"
Leslie and Halo
"I have been boarding with Ride to Walk for 9 years. I had boarded at several different facilities before Ride To Walk, and by far, this is the safest one.
A family friendly setting with beautiful surroundings with room to develop a relationship and bond with your horse.
I call it my 'happy place'."
— Leslie Accurso