home
Ride to Walk is a nonprofit organization providing therapeutic horse riding for children and adults with special needs ranging from learning disabilities to quadriplegia.
We recently moved and have new contact information.
In order to best serve you, please note that all telephone calls and correspondence should now be directed to our business office:
Ride to Walk  720 Sunrise Ave, Suite D-110,  Roseville,  CA 95661
Phone: (916) 791-2747    Fax: (916)791-2189     Email: RidetoWalk@sbcglobal.net
Riding facility: 2460 Delmar Avenue, Penryn, CA, 95663
Just five miles away from our original facility, Ride to Walk's beautiful, serene new home is situated on 20 acres and is right across the way from Traylor Ranch Nature Preserve. 
Our therapeutic riding program is on hiatus until we complete all necessary safety modifications and construction, and we look forward to welcoming you to the new facility in the near future!
Guidestar Gold Particpant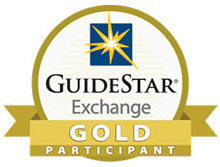 Thanks to our corporate sponsors. We appreciate your generosity!